​
You matter to
GOD

,
and you matter to
US!
WE WOULD LOVE to have you join us any Sunday at 9:30 am at Great Hope in Inala as we worship the Lord Jesus Christ with uplifting songs and a God-honoring message.
Great Hope is a Bible-believing church with a passion and zeal to do the will of God.
As God cares about you, so do we. Our strong desire is to see lives transformed and maturing spiritually.
​Come and share the commitment to true Biblical principles as we strive to help you and your family come closer to the Lord Jesus in your daily life.
​
I really look forward to seeing you at Great Hope this Sunday, or any Sunday you can make it. We're on the corner of Laburnum and Poinciana Streets at Inala, Queensland. Fenced parking lot is on opposite corner.
Pastor Mike Mills
​
Comments from visitors
"Warm meaningful fellowship, positive and welcoming people."
"Great Hope is a great place to worship the Lord, a place for the family."
​"This is a warm and friendly small church with good preaching and teaching."
​
Colossians 1:18
"And he is the head of the body, the church: who is the beginning, the firstborn from the dead; that in all things he might have the preeminence."
Welcome to Pastor Peter Gillert and wife Annette
IT WAS a special blessing when we welcomed new Associate Pastor Peter Gillert on to the Great Hope pastoral team. Peter and his wife Annette have extensive experience and love for the Lord's ministry and we are delighted to have them at Great Hope.
The Incredible Race
Vacation Bible School
More details on our Events page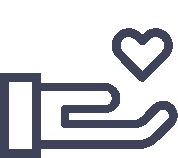 Every man according as he purposeth in his heart, so let him give; not grudgingly, or of necessity: for God loveth a cheerful giver