​
Sunday services are back to normal.

Praise God!
THE QUEENSLAND GOVERNMENT announced that masks no longer need to be worn indoors from 6 am on April 15. The exception is that masks are still required at airports and on planes throughout Australia.
So it's back to normal for Sunday morning services at 9:30 am and on Wednesday evenings at 7 pm for Bible study and prayer time.
IF YOU ARE NEW to the area, or are looking for a small church to worship with, we would be overjoyed to have you join us any Sunday morning at 9:30 am. And keep in mind that Sunday services are also live-streamed on Great Hope's Facebook page at 9:30 am if you can't attend in person. We hope to see you this Sunday as we praise our Lord and Saviour Jesus Christ at 87 Poinciana Street, INALA, Queensland.
​
Church is back, so come in person! Or watch the live-stream any Sunday at 9:30 am
​
​
​
​
​
​
​
​
​
​
​
​
​
​
​
​
​
More details on our Events page
Sunday School for children 1-12 years old every Sunday at 9:30 am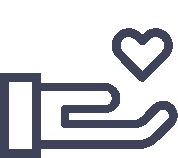 Every man according as he purposeth in his heart, so let him give; not grudgingly, or of necessity: for God loveth a cheerful giver