​
Great news! Sunday services and Wednesday Bible study are back!
PRAISE GOD we can now have a larger number of people attend services in Great Hope's church building. We are still limited by the size of the building and have to follow government guidelines of keeping a register of those who visit, follow social distancing, etc., but at least the church has re-opened for more people.
​
Bible studies on Wednesday nights are also back on, so please come along on Wednesday evenings at 7 pm.
If you are feeling unwell, just enjoy our live-streamed service on Facebook each Sunday morning at 9:30 am.
​
Join with us as we praise our Lord and Saviour Jesus Christ at 87 Poinciana Street, INALA, Queensland.
​
CHURCH IS BACK ! Watch our live-stream any Sunday at 9:30 am
​
​
​
​
​
​
​
​
​
​
​
​
​
​
​
​
More details on our Events page
Sunday School for children 1-12 years old every Sunday at 9:30 am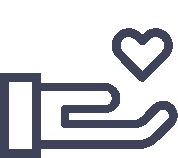 Every man according as he purposeth in his heart, so let him give; not grudgingly, or of necessity: for God loveth a cheerful giver