​
Situation improves for churches
reopening in Queensland
WITH easing of restrictions for churches in Queensland, the good news is that from this Sunday (July 12), we can accommodate more people, although we are still limited by the size of the church building and have to follow government guidelines of keeping a register of those who visit, follow social distancing, etc.
People can also continue to enjoy our live-streamed service on Facebook each Sunday morning at 9:30 am.
​
Bible studies on Wednesday nights are back in the church building. There will be no Bible study on July 8, but the following week we may be able to have it open to all who want to come. More details when known.
​
Below is Pastor Mike's June 30 update, and a few messages of encouragement during the coronavirus crisis.
​
Announcement June 30, 2020 Watch our live-stream every Sunday at 9:30 am
​
Friday June 5, 2020 Thursday June 4, 2020
​
​
​
​
​
​
​
​
​
​
​
​
​
​
Wednesday June 3, 2020 Tuesday June 2, 2020
​
​
​
More details on our Events page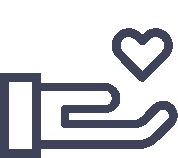 Every man according as he purposeth in his heart, so let him give; not grudgingly, or of necessity: for God loveth a cheerful giver