​
Sunday services are back to normal (for now)!
WITH the State Government ending its requirement for mask wearing, our services will be back to normal for the time being. So come along on Sunday for another joyous time of praise and worship. The service will also be live-streamed as usual on Great Hope's Facebook page at 9:30 am for those who cannot attend in person.
PRAISE GOD we have been able to have a larger number of people attend services in Great Hope's church building over recent months, and Bible study also has been a blessing on Wednesday nights at 7:30.
​
So join us on Sunday if you can! If any changes occur because of government health advice we will keep you updated on this website and our Facebook page. We look forward to having you with us on Sunday at 9:30 am as we praise our Lord and Saviour Jesus Christ at 87 Poinciana Street, INALA, Queensland.
​
Church is back, so come in person! Or watch our live-stream any Sunday at 9:30 am
​
​
​
​
​
​
​
​
​
​
​
​
​
​
​
​
​
More details on our Events page
Sunday School for children 1-12 years old every Sunday at 9:30 am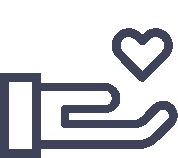 Every man according as he purposeth in his heart, so let him give; not grudgingly, or of necessity: for God loveth a cheerful giver