​
Watch our Resurrection Sunday service on Facebook at 9:30 am
ALTHOUGH REGULAR CHURCH gatherings have been suspended because of government constraints over
COVID-19, you can watch our live-streamed Easter service on Facebook this Sunday, 12 April, at 9:30 am.
​
We will keep you updated on church activities through this website and our Facebook page. Our live-streamed messages are on Facebook every Sunday at 9:30 am. Meanwhile, continue to pray for the coronavirus situation.
Please pray not only for your family and the wider church family, but for those on the front lines of dealing with the virus. Pray also for those who have lost jobs and are suffering financially. Pray that members continue their financial support.
​
Pray that our great and mighty God will show mercy on the world and bring the spread of this coronavirus to an early end. Pray also that while this disaster lingers it will turn people's hearts to seek Jesus Christ as their Saviour.
​
Below are the latest video messages to the church from Pastor Mike Mills.
​
​
Tuesday 7 April 2020 Watch our Easter live-stream at 9:30 am 12 April 2020
​
Monday 6 April 2020 Friday 3 April 2020
​
​
​
​
​
​
​
​
​
​
​
​
​
Thursday 2 April 2020 Wednesday 1 April 2020
​
​
​
​
More details on our Events page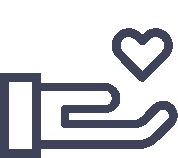 Every man according as he purposeth in his heart, so let him give; not grudgingly, or of necessity: for God loveth a cheerful giver