​
This is your invitation to share the year with us!
TO OUR CHURCH FAMILY and WEB VISITORS, Great Hope extends
its warmest invitation to you to share 2022 with us. Your spiritual journey
matters, and we love to see people settled and growing in their Christian
walk with Jesus Christ. So join us in worship at 9:30 am on Sunday
and, if you can, Wednesday evening Bible studies at 7 pm.
​Don't know anything about Christianity? We'll explain whatever you need
to know. We had some great events on last year, and also have plans for
special events this year. We praise God for His goodness.
​
Sunday services are also live-streamed on Great Hope's Facebook page at 9:30 am. We hope you will decide to join us soon in worshipping our Lord and Saviour Jesus Christ at 87 Poinciana Street, INALA.
​
Join or support Great Hope's ministries. Watch the live-stream service any Sunday at 9:30 am.
​
​
​
​
​
More details on our Events page
Sunday School for children 1-12 years old every Sunday at 9:30 am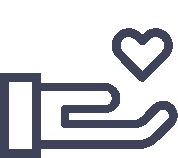 Every man according as he purposeth in his heart, so let him give; not grudgingly, or of necessity: for God loveth a cheerful giver