​
Services are back in the church! VBS is on from September 20!
NOW THAT the latest government lockdown in South-East Queensland
has been lifted, we are once again able to hold our normal Sunday
services and Wednesday evening Bible studies in the church building
at Inala.
And from Monday September 20 till Friday September 24 our Vacation
Bible School is back on. We postponed it last year because of Covid
uncertainties, but decided to try to run it again this year. Pray that this
year's event, Mystery Island, will lead many young ones closer to Christ.
​
Providing things remain as normal, come along any Sunday at 9:30 am, and Wednesday evenings at 7 pm for Bible study and a time of prayer. Sunday services are also live-streamed on Great Hope's Facebook page at 9:30 am. We hope to see you soon as we praise our Lord and Saviour Jesus Christ at 87 Poinciana Street, INALA.
​
Come in person when possible ... or watch the live-stream any Sunday at 9:30 am
​
​
​
​
More details on our Events page
Sunday School for children 1-12 years old every Sunday at 9:30 am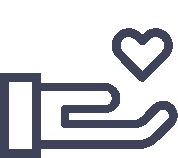 Every man according as he purposeth in his heart, so let him give; not grudgingly, or of necessity: for God loveth a cheerful giver