​
Wonderful time at Great Hope's
Missions Conference 2021
WE MANAGED to fit a lot into our Missions Conference on Saturday
and Sunday May 22 and 23. Our special guest speaker this year,
Steve Cochrane from IGM in the Philippines, gave some helpful
insights into the important work of IGM, and we had video clips from
a number of other missionaries who have heard God's call to preach
and teach in various countries around the world. 🙏
​
COME ALONG any Sunday at Great Hope at 9:30 am for Sunday
morning services (and Wednesday evenings at 7 pm for Bible study
and a time of prayer with Pastor Peter).
​
IF YOU CAN'T ATTEND IN PERSON, Sunday morning services are also live-streamed on Great Hope's Facebook page at 9:30 am. We hope to see you this Sunday as we praise our Lord and Saviour Jesus Christ at 87 Poinciana Street, INALA. Sunday school is available for children up to 12 years, and free parking on opposite corner.
Church is back, so come in person ... or watch the live-stream any Sunday at 9:30 am
​
​
​
​
​
​
​
​
​
​
​
​
More details on our Events page
Sunday School for children 1-12 years old every Sunday at 9:30 am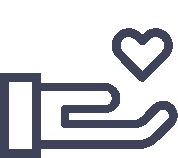 Every man according as he purposeth in his heart, so let him give; not grudgingly, or of necessity: for God loveth a cheerful giver